soft, strong, sustainable…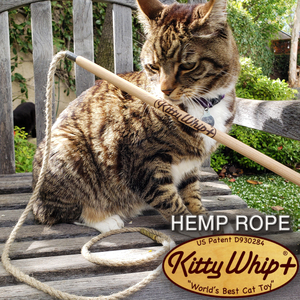 The long hemp fibers and sturdy weave make this a durable cat toy. The KittyWhip+ Hemp will 'age' beautifully and soften even further with use. Hemp is a sustainable fibre, requiring 50% less water to grow than cotton, with little to no pesticides needed. So this hemp cat toy is exceptionally environmentally positive.
Product Details: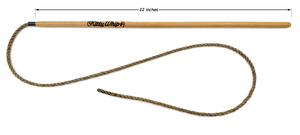 62″ overall length: all natural hemp rope balanced with a rustic hickory handle. Soft, furry hemp rope attracts your cat's curiosity and is a safe alternative to string, yarn and ribbon.
End of rope dipped in beeswax to prevent fraying.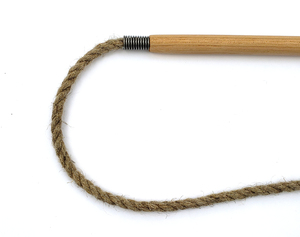 Metal spring strain relief prevents cord from damage where it connects to the hardwood handle.
Purchase the KittyWhip+ Hemp®
See all our 5 Star reviews