of KittyWhip® Cat Toys
Over 1890 Sold with 470+ 5 Star reviews !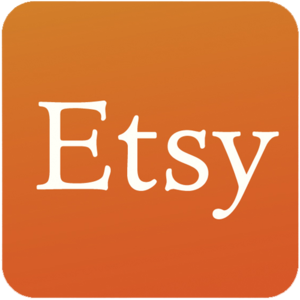 Dec 02, 2022 – "High quality kitty toy. Fast shipping. Think cats will love it, but saving for Christmas."
Nov 29, 2022 – "I love the Kitty Whips as much as I dislike the name. I have given them to all of my cat owning friends. They and their cats are now big fans. I probably bought more than 20. I want to have one on hand when I find a someone else who would like one. We all agree they are superb in every way."
Nov 27, 2022 – "this is a great kitty wand whip. both of my kittens love it, and the older one is actually playing more when i dangle it in front of his nose."
Nov 23, 2022 – ***** (5 stars)
Nov 22, 2022 – ***** (5 stars)
Nov 19, 2022 – "My cats are obsessed with this toy! Totally worh the price as the construction is solid, beautiful quality. Plus my cats play with it NON STOP. Highly recommend the Kitty Whip!"
Nov 19, 2022 – "I bought the Kitty Whip in leather and all 3 of my cats are so OBSESSED with it that I had to purchase a 2nd one (this time in the cotton string version). Both styles are well-loved and super sturdy. Cats often get disinterested in new toys after a few days, but not the Kitty Whip! This toy is a huge hit and worth every penny! Highly recommend!"
Nov 18, 2022 – "My cats love the wand. Thank you."
Nov 18, 2022 – ***** (5 stars)
Nov 17, 2022 – "Simply the BEST cat toy. I have one for my kitty then gifted one to a friend as a housewarming gift. So high quality and cats love it! Even my girl, who rarely gets so active."
Nov 08, 2022 – "Well made and durable toy, my cat loves chasing it around. The wooden wand part is on the heavier side, but that is the by-product of having the durability."
Nov 08, 2022 – "Our kitty loves her KittyWhip! Great quality."
Nov 06, 2022 – "Instantly loved by my cats, and is perfect for a teething kitten!"
Nov 05, 2022 – "My 6 year old cat LOVES it – we've both been enjoying it as he plays like a kitten again, backflips, pounces, etc. Seems to be very well made and I appreciate that it's not made from plastic."
Nov 03, 2022 – ***** (5 stars)
Nov 02, 2022 – "My cat is delighted 😀"
Oct 31, 2022 – "Super interactive toy! My 12 year old cat cries for it! Success!"
Oct 29, 2022 – "Our cats love this toy! They even like to play with it without us humans. What a great toy and purchase! Thank you!"
Oct 28, 2022 – "My cats love this toy!"
Oct 24, 2022 – ***** (5 stars)
Oct 22, 2022 – "Very pleased with product and more importantly, my kitties love for me to play with them."
Oct 20, 2022 – ***** (5 stars)
Oct 16, 2022 – "Perfectly made! Kitties love to chase this toy. Well worth the price. Highly recommend seller."
Oct 16, 2022 – "My cats absolutely love the Kitty Whip. The quality of the string is great!"
Oct 14, 2022 – "This is very sturdy. My cats love it."
Oct 08, 2022 – "I cannot recommend this toy enough: sturdy, quality materials, and has lasted for months where other toys last days. Just purchased another for when (if) the first one we purchased ever gets broken."
Oct 08, 2022 – "After using the leather Kitty Whip for months with great success, we grabbed one of these for our two 5 month old kittens. The perfect compliment to the larger toy (which they also love) for when their big brother is occupied with it."
Oct 08, 2022 – "My cat is absolutely obsessed with this toy! 100% worth the price!"
Oct 06, 2022 – "My cats were instantly obsessed with this toy — it holds their attention and they LOVE to bat at it and chew the rope. I am so happy with my purchase."
Oct 04, 2022 – "The Kitty Whip has been one of the best, if not the best, cat toy I've ever had. -It's well made so I don't have to buy a new one every month, like the cheap made in china wands online. And it looks much better. -Both my cats love it, even the one who has shown no interest in wand toys, or any toy really, previously. -After a week of playing with it, they still love it, which is pretty rare. The price might seem a little high, especially compared to other toys online, but once you hold it, you'll understand why. It's definitely worth it."
Oct 02, 2022 – ***** (5 stars)
Sep 29, 2022 – "I am ordering a second one for my older cat."
Sep 29, 2022 – "I bought one of these at a cat show and my cats loved it so much I came back and bought 2 more on Etsy. My cats MEOW at me to play with them with this toy. It is a must have!"
Sep 29, 2022 – "ALL MY CATS ARE OBSESSED!!!"
Sep 27, 2022 – "Quality made cat toy! All three cats love it."
Sep 26, 2022 – ***** (5 stars)
Sep 22, 2022 – ***** (5 stars)
Sep 17, 2022 – "My cats have been looooving it from the first bite."
Sep 15, 2022 – ***** (5 stars)
Sep 12, 2022 – "Excellent quality and my little Tuxie is a happy boy now . I found what I was looking for, a well made non toxic toy for my feline. Great workmanship, Thank you very much and a Happy Meow…."
Sep 12, 2022 – "My kitty loves this toy so much that he has dragged it to me to ask to play"
Sep 10, 2022 – ***** (5 stars)
Sep 09, 2022 – "KittyWhip+ is perfect for cat-cats who love to chew! I would never leave them unattended with the kitty-whip but it's so well made and the sisal rope is so sturdy I'm not concerned about my chew-monster chewing off the end in a blink of an eye."
Sep 08, 2022 – ***** (5 stars)
Sep 03, 2022 – ***** (5 stars)
Aug 28, 2022 – "My kitties LOVE the kitty whip. If you have a chew monster you may want to get the thicker rope. My chew monster chewed off the end pretty fast."
Aug 27, 2022  "AMAZING!!!! This went over BIG with our two boys. They don't get excited over a lot of toys but this one is a winner. So happy I ordered it!"
Aug 27, 2022 – "My kitty loves it. Thank you!"
Aug 27, 2022 – "My cat has been obsessed with this! Thank you for the quality cat toy!"
Aug 24, 2022 – "Got this for a couple young cats who have come to live with us; it's a hit!"
Aug 23, 2022 – "My cats love these whips! So well made too!"
Aug 20, 2022 – "Fun"
Aug 17, 2022 – "So well made and my rescue cats (and kittens) love them. I bought a few and am partial to the leather ones as I think they will last forever. Really, it is the best toy."
Aug 16, 2022 – "Our kitty loves playing with this leather strap!"
Aug 12, 2022 – ***** (5 stars)
Aug 12, 2022 – "The Leather Kitty whip is just the greatest. I have ordered more than a dozen for friends and cats when they are adopted at Friends of Pets in Anchorage. I appreciate not having to stand around waiting for my cat to give up what s/he has captured. All of the cats receiving one love them and the guardians, too. I just wish it had a different name, but it is descriptive."
Aug 11, 2022 – "my cat goes CRAZY for this toy!!"
Aug 11, 2022 – ***** (5 stars)
Aug 09, 2022 – "My boys love both of the kittywhips! They like aggressive playing but these seem very well made, doesn't seem easy to break. 10/10"
Aug 09, 2022 – "My russian blue boys have destroyed every toy I've gotten for them. They love the kittywhips! The kittywhip+ is heavy duty so I'm hoping it holds up with these two mischievous brothers."
Aug 09, 2022 – ***** (5 stars)
Aug 08, 2022 – "If i could give this 10 stars i would. this is genuinely one of the most astounding things i've ever bought in my life. the premise may be simple — a leather string fixed to a wooden stick — but by god is it effective. this is the only toy my little baby cat never tires of. the minute i started swishing it around, Baby Cat let out meows i've never heard of. he gets so angry at this toy, and chases it around to no end. the family has joked that we've unlocked New Cat Sounds thanks to this wand. it's literally just string on a stick but this is different. cat parents should note how the leather is attached to the wand itself; it's very sturdy and flexible. i trust that this will endure whatever abuse my cat will inflict on it. great eco friendly packaging as well. i will be back in the future."
Aug 01, 2022 – "Great item, cats love it!"
Jul 27, 2022 – "The price is worth it for the quality of this cat toy. All other similar products I have purchased have broken and are flimsy. This toy is now my cat's favorite!"
Aug 02, 2022 – "My cat loves it! Great quality!"
Jul 27, 2022 – "Nice nice nice nice nice"
Jul 25, 2022 – "Third order from this Etsy shop. Crafter is always helpful and product is quality."
Jul 24, 2022 – "Both of my 1 year old cats enjoy this toy from their first interaction and can stay engaged upwards of 30 minutes. The quality of this toy is higher than any wands I have EVER purchased from pet stores, period. The poor quality of toys in pet stores is frustrating which led me to turn to etsy. I enjoy the long reach of the toy as I can sit on the couch and can still vary my wand movements in the playspace. My cats especially enjoy when I run around the apartment with the wand as if they are chasing a snake. Thanks to KittyWhip for improving my play sessions with my cats. At the very least this is an obvious upgrade from my experience with pet store wands."
Jul 20, 2022 – "My cats love it! Will be getting the sisal one in the future."
Jul 18, 2022 – "Saco loves it. Great quality, matches described. Thank you."
Jul 18, 2022 – "Every cat needs this toy! My cat is obsessed and can't get enough of the kitty whip! Best toy ever. Great quality and very fast shipping!"
Jul 17, 2022 – ***** (5 stars)
Jul 16, 2022 – ***** (5 stars)
Jul 14, 2022 – "Such a good quality toy! Seller reached out to me when item was delayed and made sure item was delivered to me. I am very satisfied!"
Jul 14, 2022 – "My cat loves it so much"
Jul 10, 2022 – "I've ordered kitty whips in the past and recently ordered another. They are well made and both my cats love it!"
Jul 07, 2022 – ***** (5 stars)
July 07, 2022 – "Even my less playful cat is enjoying it. We have recommended it already to others."
July 06, 2022 – "The new design is amazing! Definitely wish I could get it 6 out of 5 stars."
July 06, 2022 – "4/4 cats approve. We had to scrunch the twine a bit to get it to be more flexible, but the youngest to the oldest and the most inactive cats are all very into this toy."
July 05, 2022 – "I think I have now ordered 11 Kitty Whips and already see I will need more for cat owning friends and new cat owners. They are so well made, but my favorite part is the fact that the whips take care of the problem with other fishing pole kinds of toys – the cat grabs hold of whatever is on the end and doesn't let go so that's the end of the game. With the whip we can play and play until one of us is tired."
July 04, 2022 – "Really excellent quality. Glad to have some sort of string-type toy that I know will last a long time."
Jun 30, 2022 – ***** (5 stars)
Jun 29, 2022 – "My cat loves this. Great quality and really catches her attention. I also feel like it is very safe."
Jun 24, 2022 – ***** (5 stars)
Jun 22, 2022 – "The cats love it. They will chase it all around the apartment. Seems to be pretty durable as well so far. Definitely worth the money."
Jun 18, 2022 – "I have no idea how this piece of leather thing would be so loved by my girl lol. My Maine Coon girl was easily bored with any toy before she saw this, while this is an instant hit. She chased the tip like nuts. I am very happy that it works out!"
Jun 16, 2022 – "The Kitty Whip is very well made! My cat loves the toy, but I have to be careful as he is about 90% blind, and I don't want him to get hit in the eye. Still, when we are playing easy, it is great for him."
Jun 13, 2022 – "I've purchased from this seller multiple times because the product is always excellent and my cats especially love string type toys. This one is extremely popular in our house and since we lost the last one when we moved, we had to buy a new one. The cats are very pleased! Thank you."
Jun 10, 2022 – "Kitten took a while to get used to it, but loves it now."
Jun 09, 2022 – "Love it! Great quality and fast shipping. Jasper would not play with any of the other wand toys so we tried this one out and it was a hit!"
Jun 07, 2022 – "My two cats love this whip. The second it came out of the package they were on it. Very nice quality and great craftsmanship. Its definitely a whip. I decided to make a little twine puff ball and hot glue it to the end of the whip so it was a little softer incase it accidentally hit the cats while playing. They love this addition and it keeps them from biting the leather whip. I love the length of the wood handle. I sometimes prop it up in the cushions of the couch that way the cats can play without assistance too. Thinking of buying the smaller version too for variety. ☺️"
Jun 05, 2022 – "A little pricey but well made and the cats like it. It will last longer than other whips at pet stores"
Jun 04, 2022 – ***** (5 stars)
Jun 02, 2022 – "Great quality! Loved the look and feel of the toy. Rufus loved it immediately after I opened the shipping tube!"
Jun 01, 2022 – "Excellent quality toys. Although our 7 year old cat has yet to warm up to this new style (must have heard it referred to as a "whip"), they are all very popular with the three new kittens. Great to be able to purchase these well designed and made items from an American source. Their quality and likely durability more than justifies the small additional cost over the cheap foreign imports."
May 31, 2022 – "This leather Kitty Whip is just as wonderfully made as the rope version, and my cat loves it! She enjoys stalking it as I drag it across the floor and will come running from another room to claim her prey. Very happy with this company!"
May 31, 2022 – "The toy while expensive has great craftsmanship. My cat pants when he plays which he doesn't do for most toys. I've been playing with it for month straight and he still gets excited each time it's brought out."
May 29, 2022 – "It's a hit!"
May 27, 2022 – "Yup, this is the one. My cats love this one. One of mine even meows at the cabinet where I hide the toy to let me know it's time to play. It seems to be holding up well, especially since my cats love to really tear up toys like this."
May 26, 2022 – "My middle-aged kittens LOVE it…"
May 25, 2022 – "This thing is seriously awesome! I could not bring myself to buy one of those cheesy, glittery, feathery cat wands that look like they are going to fall apart after two minutes of playtime. I was tickled when I found this one on Etsy! It arrived lickety-split and my kitty loooooves it! It is sturdy, excellent quality, and I can tell it's going to be his favorite toy! Thank you so much! : )"
May 19, 2022 – "my cats love this chaser more than any of the other ones I ever got them."
May 18, 2022 – "Mr. Buns loves it!! 😻 He loves to run and play but it's generally hard to keep his interest for long. We've been playing with the cotton rope kitty whip for several evenings and he's been excited each night when I go to the toy closet and has been chasing it, grabbing it in his mouth and dragging it all over the house every night, honestly for longer than I want to play. Hah But it's awesome to see him having so much fun! Our other cat who could usually care less has also been playing consistently with the other cotton rope kitty whip we got. The rope is holding up even though they chew the heck out of it. I don't know why they like these better than string but who cares. These are great!"
May 17, 2022 – "My cats go wild for Kitty Whips. I got three different textures to keep their interest and see which ones they like best- leather cord, cotton cord & sisal rope. Turns out they love all three 😺 The Kitty Whips are well made so they won't unravel after a few weeks."
May 16, 2022 – "Hello, one of my cats LOVES this but the other is not interested. The one that loves it is usually pretty picky so I'm happy about it. Thank you! Smooth shipping"
May 16, 2022 – "my cat is OBSESSED ! this is the best toy I've gotten for him and believe me, I've spent hundreds over the years. it feels very sturdy to hold and the leather is really in there. i have a feeling this toy is gonna last him a long while"
May 15, 2022 – "I would give this more stars if I could. The quality and packaging is great and they love it!"
May 11, 2022 – "Very durable stick with leather rope attached. So far cats love it and I am glad that they can freely bite the leather rope without getting artificial materials in their mouths. Though as expected, the 21 inch stick is quite long as I'm used to shorter sticks; hoping for either a shorter stick and maybe a thicker leather rope in the future! :)"
May 09, 2022 – "I was using a riding crop I had since I was eleven with hemp string tied to the end of it. He liked that invention but it doesn't have the "wiggle" ability this toy has. I can move it in short but quick left to right movements and it looks like a bird fluttering it's wings etc. The design is simple but sturdy and safe: I no longer have to re tie my string to my makeshift crop because kitty whip is ready to go every time we want to have an impromptu prowl and play around the crib. My cat needs me to interact with him, he doesn't like to play with toys that aren't attached to me. Ha!"
May 07, 2022 – "my cats absolutely loved every single one. the multipack is the way to go!"
May 01, 2022 – "Timely shipping and just as described. Feline in question loves it. Lazy humans say the only improvement possible would be a longer handle."
Apr 30, 2022 – "My cats love this teasers and they r very durable. Great quality and craftsmanship. Thank you."
Apr 21, 2022 – "Great quality. Cats loved it!"
Apr 15, 2022 – ***** (5 stars)
Apr 12, 2022 – "Great little whip that the cat loves. Very good communication with the whip maker. Highly recommended!"
Apr 11, 2022 – ***** (5 stars)
Apr 08., 2022 – "our cats love these! will order more in the future"
Apr 08, 2022 – ***** (5 stars)
Apr 02, 2022 – ***** (5 stars)
Mar 30, 2022 – "Great product! The leather and pole are both well made. Our cat loves it"
Mar 30, 2022 – ***** (5 stars)
Mar 29, 2022 – "my cat was obsessed with this right out of the package. I don't even have to move it around and he goes CRAZY grabbing and biting it and rolling around!! it is also extremely durable and well made, love this cat toy!"
Mar 26, 2022 – "Very sturdy and the cats go crazy for it!"
Mar 20, 2022 – "Highly Recommend, fun, easy to play with, ALL 5 of my boys ❤️ 💙🧡"
Mar 20, 2022 – "My boys LOVE 💕 this rope, very durable, fun to play with, HIGHLY RECOMMEND!!!!!"
Mar 19, 2022 – ***** (5 stars)
Mar 18, 2022 – ***** (5 stars)
Mar 16, 2022 – "made really well.What a terrific idea.It reminds me of the whips they use at the circus for the tigers.except my cat acts like a kitten chasing it.Thank you so much."
Mar 14, 2022 – "Fiona loves her new kitty whip! ❤ Extremely good, heavy duty quality!"
Mar 06, 2022 – "My cat's favorite toy! Well made."
Feb 10, 2022 – "This whip is preferred by my more timid hunter, although all 3 of my cats like it. Quick shipping and great packaging."
Feb 08, 2022 – "After spending a lot of money on cat toys only to have them fall apart or hurt my cat's mouth, I tried to think of one that was more durable. I thought of a wooden stick with a strip of leather but didn't know how to make one. Then I found this product! Well-made and my cats (all 13) love it! Thank you!!!"
Jan 28, 2022 – "This toy is so well made! It's the perfect weight, the perfect length (both the handle and the cotton whip), and it really brings out the hunter in my cat. I will probably buy it in leather next. It arrived quickly, too, and well-packaged in a solid tube. If your kitty likes wand toys, this one is so worth it!"
Jan 27, 2022 – "I bought the whole set and gave some as gifts (to 5 other cats). The cats absolutely love these Kitty Whips. My Maine Coon took to this long cotton whip in particular and it made my other cat jealous. So of course I had to buy a second whip so they both had their own. Now you have made 7 cats very happy. I know I will be a lifetime customer. I highly recommend these kitty whips. They are made extremely well so I know they will last a long time. I love that they arrived in a sturdy hard cardboard tube for protection and mine were delivered quickly. It took only a few days to arrive. Best gift for all cats."
Jan 24, 2022 – "The quality of the Kitty Whip is top notch! The Whip was described accurately, and it exceeded my expectations. And, most important, my kitty loves it!"
Jan 24, 2022 – "Very good quality, my cats absolutely love this toy. Very good customer service for international shippings as well!"
Jan 22, 2022 – "nice product, as described. thanks!"
Jan 17, 2022 – "We have three cats and they just love, love, love your kitty whip creation. Thank you so much!!!
Every cat owner should have kitty whip! 🐈‍⬛ "
Jan 16, 2022 – "Thank you so much for your excellent product. Our cats love these more than anything we have gotten them. Making everyone really happy 😃 "
Jan 13, 2022 – "My cats love it!! 😻 "
Jan 13, 2022 – "How is it possible for braided cotton on a stick to be so much fun for cats? Seriously, it's incredible. I have 3 cats: 6 years old, 3 years old, and 10 months. They are all crazy about this toy. Even our 6 year old dog, when she sees me playing with the cats with it, comes running over to chase it (she may be a little cat-like, having grown up with them). I definitely appreciate how much safer it is. I am/was a big fan of Da Bird toys but holy wow, those things are expensive! The feathers would instantly break with my aggressive players and the metal clasps they use to change out the attachments would constantly get stuck on claws or teeth. This is much safer, no hooks or loops to get caught on, and the cats are still crazy about it. The price seemed high, but it will last forever. If you love your cats, buy one!"
Jan 12, 2022 – "My cat absolutely goes wild for Kitty Whip. I bought the leather one. Well made high quality toy. Excellent customer service. Definitely buy it your cat will go nuts for it! Definitely an enrichment toy for cat health."
Jan 07, 2022 – "My baby girl absolutely loves it!! she's 10 years old and this is her favorite toy. if your thinking about getting one, I 100% say go for it! you won't regret it 😉"
Jan 04, 2022 – "My cat goes wild for this! It's the best wand toy I've ever found. I highly recommend it!"
Jan 03, 2022 – "great toy, my cat loved chasing it about"
Jan 01, 2022 – "Shipped quickly and looks to be great quality. Looking forward to playing with our cat."
Dec 30, 2021 – "Beautifully constructed and irresistible to cats!"
Dec 29, 2021 _ "My cat is pretty uninterested in the toys I buy her as a general rule, but she is obsessed with the kitty whip. She's a very big cat, and the extra large version I got feels very sturdy and can withstand her full on attacking the whip. Plus the design is minimalist enough that i don't mind leaving it out. Love this product and my cat does too!"
Dec 29, 2021 – "This is a high quality wand toy which my cat totally loves. It has a much heftier weight than a silly little normal wand and both Leo (the kitty) and myself like this. Actually, this item exceeded my expectations – and Leo's as well. I recommend it to any cat – not just the big boys."
Dec 28, 2021 – "Excellent quality! All 3 Kitty Whips are extremely well made."
Dec 27, 2021 – "Best thing since sliced bread for cats!"
Dec 27, 2021 – "I ordered all of these wand toys for my 2 cats and my daughters 4 cats. I have one cat that has to be the first at everything so she was immediately next to me as I opened the package. I offered her two different wands and she loved both the rope and the short braided wand. My Maine Coon is usually a watcher but he immediately ran over to play with the long braided wand. That left the leather strip wand for my daughters 4 cats. These cats love their wand too.
The wands arrived in a hard cardboard tube and also arrived very quickly. They are thoughtfully made which I really love. I highly recommend getting the long braided wand if you only want one. We are all very happy with my purchase. You will be too."
Dec 26, 2021 – "The Mighty Hunters love it! Well-made and sturdy."
Dec 26, 2021 – "A great gift for a household of rambunctious kittens!"
Dec 25, 2021 – "Unfortunately, I was sent the wrong version. This was a gift for my cat, so, of course, I didn't open it right away. When I did, and realized it was the wrong one, I messaged the seller. They promptly, apologized, and sent out the right one that night. I got the correct one 2 or 3 days before Christmas Eve. Zuuly LOVES this thing. I still have to put it in a closet, so she doesn't chew on it, but she will play with it for hours. Thank you! 😊"
Dec 23, 2021 – "The quality of materials and workmanship are phenomenal. My cat likes it too"
Dec 23, 2021 – "This is my younger kitty's favorite toy; she scoffs at all her other toys now"
Dec 23, 2021 – ***** (5 stars)
Dec 22, 2021 – "Really great toys my kitties love them!! They are made very well. And they always get here quick!!"
Dec 22, 2021 – "These are quality toys! My kitties get them every year for Christmas and they love them!"
Dec 21, 2021 – "The items Kitty Whip makes are of the best quality. They are very durable and will last forever. I originally ordered the leather whip and my cat Ren loves it. So for Christmas I am giving him the other two for some variety. I know he will be excited to play with these and I'm excited to give them to him."
Dec 19, 2021 – "received two KittyWhips (cotton/leather) and immediately noticed how well-constructed they were. The branding on the wood elevates the quality as well. Both my cats responded well to both, although the cotton was favored. My husband really got the cats excited by dragging the toy all over the living room and having the cats race to see who could catch it first. I took one in each hand and ran with them while both cats chased one or the other. It's a bit pricey, but the quality is definitely there – a real winner!"
Dec 15, 2021 – "I like it! I love it! I want some more of it! I try so hard but I can't rise above it. I don't know what it is about this awesome Kitty Whip, but I like it! I love it! It's makes my cat's flip."
Dec 13, 2021 – "My cat loves her new toy! She started playing with it immediately and makes so many happy trilling noises whenever we take it out to play. You can definitely tell a lot of care went into making it and shipping was lightning fast. Thank you!"
Dec 12, 2021 – "GREAT PRODUCT!! My cats can't get enough of the Kitty Whip. You is well-made and sturdy. They do flips and run figure -eights after this toy. Big hit!"
Dec 11, 2021 – "Surpassed my expectations in every way. It is sturdy, made from quality materials, both the stick and the string are perfect length. The string doesn't fray or get knotted up while playing. Most importantly, my cat LOVES it"
Dec 10, 2021 – "My older kitty is loving the Kitty Whip! We have had it for just over two days now and he can't get enough of it. He is thirteen years old now and is playing with this as if he were twelve years younger. It seems a simple concept, but everything about this Kitty Whip works! The quality is excellent and it just feels right. We purchased the leather one and it is very much exceeding our expectations."
Dec 07, 2021 – ***** (5 stars)
Dec 06, 2021 – "Pulled it out of the tube and the kitty whip delivered! My 12 year cat was suddenly a kitten! Thank you so much! We plan to have many more hours of fun – great toy and high quality 😊"
Dec 05, 2021 – "I think she likes it."
Dec 03, 2021 – "My kitten is a big fan of stick toys but this is her favorite. She loves chewing on the leather."
Nov 27, 2021 – "The kitties love it! I wanted a toy that my kittens couldn't wrap up in their claws, and this fits the bill perfectly. I also appreciate the extra long handle."
Nov 21, 2021 – "My first one was so good, I'm buying a second one for my mother-in-law to play with her kittens. First thing, my cats love this toy. I have one cat that doesn't care much for wand toys but loves chasing down a piece of yarn or string. This toy is perfect for him as it is string like with plenty of length. The second thing is it is durable. Most all mass produced toys use nylon that my cats bite through within a week. This is a sturdy piece of leather that shows no wear as they bite on it. The whole piece is as good as when we got it."
Nov 21, 2021 – "Excellent. I have this one as well as the leather and cotton whips. My cats love them all. I just sent the heavy duty whip to my brother for his new kitten who is buddies with the very large but sweet Rottweiler/Bullmastiff who is hated by my brother's other two cats. The kitten LOVES his whip. I figured that this could survive the dog if she got to it."
Nov 18, 2021 – "Shipped on the same day! I got it today and it's really nice, very well made. Can't wait to get my kitten and see her play with it. I'm sure she's going to love it!"
Nov 16, 2021 – "Cats love this toy. Lots of chasing and running."
Nov 15, 2021 – "Very simple toy. Well made and most important the cat loves it."
Nov 14, 2021 – "The quality is superb! I have 4 cats and they all go crazy over it. Who knew some leather string would work so well? The rod itself is very sturdy and a great length to avoid getting caught in the playing. Definitely recommend it."
Oct 30, 2021 – "Really great quality and my kitties are OBSESSED with them!! Got both the leather and cotton."
Oct 25, 2021 – "The item was of great quality, and most importantly, my cat absolutely loves playing with it. Extremely satisfied all around! :)"
Oct 19, 2021 – "My kitties LOVES their new thick big rope kitty whip!"
Oct 16, 2021 – "This is a beautifully made toy and my new kitten loves it! Great for developing chasing, stalking, and pouncing skills.
Oct 12, 2021 – "Cats lost their minds with the KittyWhip. Simple but effective!"
Oct 12, 2021 – "Our cats love it, and it holds up to their destruction play habits (they destroy almost every other toy we've bought them). Definitely going to get a few more of these down the road!"
Oct 06, 2021 – "At first I was like 20$ for a stick? My two new kittens love it! Plus it's safe! They can't get there little claws or teeth stuck in it, I don't have to worry about dyes or other chemicals either. It's just a stick and leather. It's well worth the cost! Thank you!"
Sep 25, 2021 – "shipping was fast, quality is top notch. great product."
Sep 24, 2021 – "These are the only cat toys I will ever need for my younger & older cats. They love it and never get bored! Awesome!!"
Sep 23, 2021 – "Awesome toy! The older cats love it and the new kitten is going very crazy for it! It definitely provides much needed play and interaction! The leather has snake-like movements as I move it around. The cats really like that."
Sep 23, 2021 – "My cat is loving this so far! Really happy with the quality and craftsmanship 😊 "
Sep 20, 2021 – "Kitty Whips are paws down the best cat toys! My cats interact with them tirelessly and it's always what they want to play with!"
Sep 18, 2021 – "my cats love this toy! they love chasing the leather end – and it holds up better than any wand toy i have had before. definitely a hit, and definitely worth it :)"
Sep 18, 2021 – ***** (5 stars)
Sep 16, 2021 – "My cat is super picky with toys but she does tend to like this one most of the time. She loves to bite and tug on the rope and there have been zero durability issues so far in my 3 or so months of owning the toy."
Sep 15, 2021 – "Nicest cat toy we have ever had, and we have everything! Very well made, sturdy and most important, my kitties love it!"
Sep 13, 2021 – "The kitty teaser used to be my 1 year old cats favorite. This one took top place. Good job on this one. I would recommend to everyone with a cat."
Sep 13, 2021 – "My cats love it, especially my older cat who is afraid of other types of toys. It seems very sturdy and it is long enough that my cats won't claw my arm off if they misjudge a jump."
Sep 07, 2021 – "High quality and the cat loves it."
Aug 24, 2021 – "My cats love it! Got to be careful not to whip the toy around TOO hard but they have fun with it. :)"
Aug 24, 2021 – "My munchkin decided to improvise on her toys and play with just a string and the kittywhips are a good alternative. She wanted to play right after unpacking. Very well made, very sturdy. They look like they will withstand and hold for a while. Greatest find and investment I made for my furbaby."
Aug 23, 2021 – "Kitty loves it so much! His favorite toy now. Thank you!!"
Aug 21, 2021 – "Our cat loves this! Also appreciated the plastic free packaging. Thank you!"
Aug 16, 2021 – ***** (5 stars)
Aug 11, 2021 – "My cat loved this so much more than any other toy I've gotten him. He loves the leather, he'll even play with it by himself if I set it up. Nice going!"
Aug 09, 2021 – "Very well made. My kitty loves playing with it."
Aug 09, 2021- -"Wonderful quality & the cats love it."
Jul 29, 2021 – "The toy is clearly great quality. The wooden handle is smooth and the leather is thick and supple. Our cat loves playing with it! The connection point seems secure, and we haven't had any problems with it. The shipping did take about a week longer than expected, but I don't think it was the seller's fault and it wasn't an issue. All in all this is a high quality cat toy that I think he'll be able to enjoy for a long time."
Jul 26, 2021 – "My cats love this toy! I tied a little knot at the end for my bug chaser, and my string chaser loves chewing on it! And best yet it's durable to their gnawing which other toys have not been. Perfect!"
Jul 25, 2021 – "The finest of all the cat toys I've ever purchased. The little creatures are obsessed with hunting the whip! Looking forward to buying these for the holidays for all my friends with cats!"
Jul 22, 2021 – "I ordered the Kitty whip flight for my two senior kitties as well as an additional leather kitty whip as a gift. Shipping was excellent and the whips were very well made and protected. I was cat sitting and my friend's cat loved playing with his kitty whip! Here's a screenshot from a video I took. He was grabbing the whip and chewing it and loving every minute! My own 18 and 16 year old cats love the different whips so much and will play even while they ignore most other toys. I can't recommend these enough!"
Jul 21, 2021 – "My cats love this toy. Thank you."
Jul 21, 2021 – "Great durable string alternative toy! I don't have to worry about anything getting stuck in my cat's gut like yarn or long pieces of string. The leather thickness is also fun for my cat to chew on without it getting destroyed. The only thing I would recommend is to move the toy slow or barely fast so that it wouldn't accidentally whip my cat."
Jul 15, 2021 – "Excellent quality leather kitty whip. I think this is one toy my bengals can't destroy. It's solid and very well made. It gets used multiple times a day for playing. As soon as I put it away, they are pawing at the drawer to take it out and play some more. I'm so glad I splurged and bought this toy. **Strongly recommend buying this whip."
Jul 12, 2021 – "Neither of our cats can get enough playtime in with the KittyWhip! It's such a fantastic toy and extremely well-crafted. Thanks!"
Jul 11, 2021 – ***** (5 stars)
Jul 10, 2021 – "From the moment we took the kitty whip out of the packaging our two cats were obsessed! My partner and I got it to entertain our 1 year old cat who is super active, but our older cat loves it too! They meow for us to play with it with them, collapse on either side of it when they're tired out, and overall can't get enough! So glad we purchased this toy and I'll be coming back to get more for my cats and as gifts for my friend's cats too!"
Jul 08, 2021 – "Sidney likes it, he ran in circles like a crazy kitty!"
Jul 08, 2021 – "My cat LOVES this. It's very well made. Very sturdy, and re-enforced where it needs to be! Super fast shipping too!"
Jul 04, 2021 – "Elsa & Martina loved their new toy! So much that they started to destroy it after 2 days of usage it. Favorite toy! Will be buying more soon!"
Jul 02, 2021 – ***** (5 stars)
Jun 29, 2021 – "My cat goes absolutely bonkers for this!"
Jun 25, 2021 – "My cat hates most toys but is bonkers for this. 😍 I thought I was projecting dislike for plastic/synthetic, but she really prefer natural materials. Something I can finally use to interact with her! TY"
Jun 20,2021 – "New favorite cat toy that my little on is obsessed with, for mysterious reasons. It's also just a nicely made object, thanks!"
Jun 18, 2021 – ***** (5 stars)
Jun 15, 2021 – "My cats are spoiled what can I say. I don't bat an eye on a 25 dollar toy. HOWEVER if you only want a FEW toys THIS ONE has to be one of them. BOTH my toy picky cats LOVE this toy. It is impressively well made and nice in hand. What's an added bonus is that unlike their similar fleece string toy their nails don't get caught on the leather so we can have uninterrupted play (no stopping to unhook anyone)! WE are having fun with it. Great toy thanks much!!"
Jun 14, 2021 – "If you want to get anything done, don't buy this toy ….. I have never seen my cat love a toy so much! She liked the one I replaced this with (long string with multiple shorter leather strings) but nothing like this. She sits next to it 4-5 times and sometimes more a day to get me to play with her with it. I'm learning to do other things while waving it around for her. BUY IT..if your cat is anything like mine you and she/he will not be disappointed."
Jun 14, 2021 – "My cats love this toy. It is so well made too. Shipped quickly."
Jun 08, 2021 – "Yes Puma Thurman thinks this is the best ever challenge to catch and chew on. She eats like a refugee so needs a lot of physical exercise to control her weight. This does the trick in spades. Plus I like the feel of the smooth wood handle. Quality product; worth every penny."
Jun 08, 2021 – "Amazing quality!! Arrived quickly and it was packaged with care. I took it out immediately and began to play with my 8 kitties. They all LOVE it! thank you!!"
Jun 05, 2021 – "Shipped really fast. My cat already is obsessed with it!"
May 30, 2021 – ***** (5 stars)
May 30, 2021 – "My youngest cat loves this toy! He thinks he's chasing a huge mouse, lol!"
May 27, 2021 – "Terrific cat toys! All 8 of my cats love them!"
May 25, 2021 – ***** (5 stars)
May 24, 2021 – "The leather KittyWhip is amazing! My cat started going wild before I even opened the box that it came in. My cat chased it for hours and even got so into it that he started growling! haha! The quality is also fantastic. I am so happy that I spent a little extra to get a durable toy rather than spending $6-7 every few weeks to get a toy that my cat tears apart after a few plays. The KittyWhip is worth every single dollar!"
May 22, 2021 – ***** (5 stars)
May 19, 2021 – "I hope the Kittywhip lasts forever because my three kitties love it! The simplicity of the toy is genius. Cats love it! And I like the way it feels in my hand which makes for longer play times for the pussycats! We are happy all around!"
May 15, 2021 – "These whips are beautiful. The cats have the leather whip. The cats have the large sisal whip. Now the cats have the cotton whip. That is now their favorite. I bought this for my tuxie girl Chloe who loves to chew string. She has not been able to chew through this whip. . .yet."
May 14, 2021 – "Our cat is absolutely bonkers for this toy, since it came into the house (probably 2 weeks ago?). He is obsessed. Premium materials and construction!!"
May 13, 2021 – ***** (5 stars)
May 10, 20221 – "Super well-made – this thing will last forever. The handle is thick and sturdy, long enough so i can play with kitties even while sitting down (super convenient for my lazy ass 😆), and rounded at the end so it's comfortable to hold.
More importantly, the cats LOVE it. The boy grabbed it when it was only halfway out of the package! He then dragged it over to the coffee table and chewed on it for several minutes, and the rope still looks brand-new. The little girl, who doesn't usually care much about string toys, has been grabbing this one every chance she gets- even stealing it from the big guy mid-chew, which she NEVER does.
If they had thumbs, it'd be eight thumbs up. Definitely worth the price."
May 07, 2021 – "Excellent quality product. I have a blind cat and it is always a bit difficult finding toys she enjoys. She loves playing with these. Her favorite is the Kitty Whip Cotton."
May 03, 2021 – "This is a hit and I would HIGHLY recommend for anyone who lives with a cat!"
May 03, 2021 – "My ten year old cats are obsessed with the cotton version of this KittyWhip. They are acting like kittens and meowing to play as they sit near the stick. I have to hide it to get some rest.They are perfectly made and comfortable in my hand. I will be ordering again."
May 01, 2021 – "The Kitty Whip is amazing! Jericho absolutely loves it. He was jumping so high and scurrying across the floor chasing it. I love that it's made out of natural, reclaimed materials. Cats are attracted to natural materials so this is much better than plastic wands! Jericho loves to catch the cotton string and chew on it. Definitely one of the best, thank you!"
Apr 28, 2021 – "My cats are going crazy over this thing! The shop owner had to send me another because the USPS lost the first one that was sent. He was super communicative and helpful. Thank you!"
Apr 27, 2021 – "I keep ordering for friends because my cat loves hers so much! Well made!"
Apr 27, 2021 – "This drives my cats crazy! Without have feathers or other toys dangling off the end, it is more of a challenge for them to keep track visually where the string is. My bunnies also chase it down, it gets pretty crazy in our living room when I bring this out! Also must mention the shipping was speedy and the toy itself is clearly of lasting quality."
Apr 27, 2021 – "My cat has lost his mind over the kitty whip. He absolutely loves it, and he cries if we put it away. I'll be back for the other variants, we're a kitty whip family now."
Apr 26, 2021 – "This is a well constructed product. Nicely done! My 10-year-old cat hasn't been so excited by a toy in a long time. It keeps her running and looking for more when I put it away."
Apr 23, 2021 – "My kitties LOVE this toy! The quality of it wonderful and I think it will last a very long time. Oh and it is really pretty!"
Apr 22, 2021 – ***** (5 stars)
Apr 19, 2021 – "I found this toy in an email from Hauspanther. My cat Keaton likes it a lot – he immediately chased it, and whenever he catches it he likes to chew on it. It's a beautifully well-made wand toy."
Apr 15, 2021 – "My cats love this! I have to hide it from them so they don't grab the whip and run off. It is simple, and yet it's perfect."
Apr 13, 2021 – "Thanks again! This is my second set of kitty whips–they are fantastic, my kitten will stalk the toy, even when we aren't actively playing. She loves it 🙂 Recommend for any little (or big!) hunter."
Apr 10, 2021 – "So well made, and my cats love it!! Quick and careful shipping."
Apr 10, 2021 – "Absolutely fabulous cat toy! I have a 5 years of cat that doesn't seems to like toys (and she has all type of them)… as soon as I got my Kitty Whip, she immediately started to play with it. 100% worth the price."
Apr 10, 2021 – "My second order. This one for my friend's cat. It was a total approval. Excellent toy for cats. Thank you so much again!"
Apr 09, 2021 – "Great toy. My cat loves it. Well made!"
Apr 07, 2021 – "Nice! I've only had it a day, and my furrocious hunters are all over it."
Apr 06, 2021 – "Fast communication, fast shipping, great quality, well packed, kitties love it!!"
Apr 05, 2021 – "Highly recommend! Fast shipping, well made, but most importantly all 5 of my cats went NUTS for this toy. The movement plus the sound the wax tip makes when it hits the floor gets even my oldest cats excited to play. We have a lot of wand toys and this is one of the best I've used!"
Apr 03, 2021 – "My cat likes it very much. Thank you!"
Apr 03, 2021 – "Great non-plastic cat toy. Jules took to it immediately."
Mar 31, 2021 – ***** (5 stars)
Mar 06, 2021 – "Saw this at CatCon & went back to purchase it a year later. It's awesome."
Mar 04, 2021 – "Quick to ship. My Siamese is obsessed!"
Mar 03, 2021 – "Buddy loved the leather cat whip and he's a big 18 pound boy so I knew he would dominate this whip and he did! It was our smaller older cat who went for this first. She's a low to the ground playing kitty. They both have so much fun with this. QUALITY product, sturdy and well made. Kind seller. Highly recommended."
Mar 03, 2021 – "The cats love these toys."
Feb 26, 2021 – "This toy is so simple but my car loves it! Highly recommend!"
Feb 23, 2021 – "Buddy is a very active cat with terrible arthritis. He loves to play after he's had his CBD drops. Buddy went nuts when I took the whip out of the package. The leather creates a different movement and he loves to chew on it. I had fun teasing my husband with the whip too. Quality product and well made. Thanks to the seller for my happy cat."
Feb 22, 2021 – "My cat loves it! And it's of great quality. I had two other sticks with ropes from a pet store, she barely ever touched those. She doesn't stop playing with her kitty whip."
Feb 15, 2021 – "Lemon loves it. It quickly became her favorite toy. The first night she played with it, when I got tired and put it down, she stared at me for an hour, clearly displeased. Cat's, too funny."
Feb 10, 2021 – ***** (5 stars)
Feb 09, 20201 – "When this cat toy arrived, every member of my family made fun of me for buying it. "It's a just a stick with a string," they scoffed. And now each of those people can't believe how much fun our cat has with this toy. This is his absolute favorite toy so far. It is well made, easy to hold, and just the right length for human and cat alike. We purchased the leather option and Yoshi just can't stop himself. He will play with it and chase it until he is panting like a dog."
Feb 06, 2021 – "My kitten loves this toy! He goes crazy for the leather strap and never gets tired of chasing it. He loved it so much I've sent one to my brother for his cats!"
Feb 05, 2021 – ***** (5 stars)
Feb 03, 2021 – "Our three kitties loved it"
Feb 02, 2021 – "I barely had this out of the package and my cat was after it! Total success … she loves it! It's a quality toy … nice hefty wooden rod, and nice spring at the attachment point. Heavy leather cord is solidly attached. Great item in every way!"
Jan 31, 2021 – "The cats love it. Well made item."
Jan 30, 2021 – "Love the set since different cars are enjoying different textures. Will buy more for friend's kitties. 😺"
Jan 30, 2021 – "Arrived very quickly after ordering it. Very high quality that won't fall apart as the kitties pounce and tear at it. I'm planning to send a few as gifts. A+++"
Jan 30, 2021 – "I bought this set for my new 2-year-old playful kitty but my blind 8-year-old likes to play with them too (pic) and it's hard to find a toy she'll play with. Both of them like the leather whip and the kitten whip the best. The 2-year-old likes to bite the waxy end of the kitten whip. They are extremely sturdy and should last a long time. I am glad I tried these!"
Jan 27, 2021 – "I can not be happier with this toy and I recommend it toy any cat owner. I have two very picky cats when it comes to toys and this is the only toy that I have come across that they BOTH enjoy. They chase, pounce, do a little butt wiggle, and got my even laziest player up and running."
Jan 24, 2021 – "Very well made. My cat loves it."
Jan 22, 2021 – "Both of our 10 1/2 year old cats love the leather Kitty Whip and play longer than with most other toys. We and they are very satisfied."
Jan 22, 2021 – "From Moe (cat of the house)….your whip is the best toy ever. My human dad has named it Mr String and I sit by the cupboard and waiting for him to get it out. Purrs to you and yours."
Jan 21, 2021 – "Our cats love this toy! Even our oldest (13 years old and typically a sedate player) went completely nuts when I took it out of the packaging. You won't regret this purchase and it'll likely end up being a favorite toy."
Jan 20, 2021 – "This review is so late, but that's only because as soon as I opened up the package my boys have kept me busy playing! To say they love this beautifully crafted string on a stick is an understatement. When we're done with playtime, I stow the KittyWhip behind the back couch cushion so the string dangles over for random swatting opportunities. But Joey will sit by it for quite a while in hopes of having another play session. I'll likely be back to purchase a couple more for my furry nephews. Thank you for this wonderfully entertaining and sustainably made cat toy. It truly is the best!"
Jan 20, 2021 – "Wonderful shop, excellent quality products. My cats LOVE THEM!!!"
Jan 20, 2021 – ***** (5 stars)
Jan 19, 2021 – "My cats are engaged with this toy until they have to retire for a kitty nap. The package shipped quickly and arrived fast."
Jan 18, 2021 – "I got the leather whip and this is by far my cat's favorite toy. She constantly wants to play with it. While she was in a solid sleep, I moved the whip to put it away and she immediately awoke to play. She has never done that with any toy. The seller shipped it the very next day and I received it within 5 days and I live on east coast. Very impressed with the cylinder packaging too. Great workmanship. I am so glad my son got one for his cat or I would have never known about it. Thank you!!!"
Jan 18, 2021 – "After three weeks my notoriously difficult-to-please 9 year old kitties still REALLY love this toy. Great quality construction, feels nice to hold. Highly recommend!"
Jan 14, 2021 – "Both my cats love their new KittyWhip! If they even sense me going near it they run towards me and beg until I grab the the toy. Excellent product!"
Jan 11, 2021 – "Arrived SO quickly! Our new kitten is loving it (she is tiny, but thinks she is a "larger hunter" 🙂 so we got her both the sisal and leather option, she loves them!). Thank you!"
Jan 10, 2021 – "Huge success! I got both kittywhip and kittywhip+ for my sub 10lb kitty, as I wast sure what she would prefer. She likes that there is more to grab and chew for the kittywhip+, but I think she prefers the leather one for now. We can spend an hour playing and she wont get bored!! When I put her toy away, she even grabbed it outside of the box and started playing on her own!!! Smaller one is also less work for my arm. I like the larger one has a long reach, I can cover our sizeable living room by whipping around without having to move, while the kitty races back and forth in our living room multiple times. Overall both are big success!! Made of natural materials and it seems like it will last a long time. Thank you so much :)"
Jan 10, 2021 – "My cat is a 4 year old tabby cat from a shelter in Chicago. I got the full size kitty whip for her and she was scared of it I assume because of the large size and past trauma. I messaged the seller to see if there was anything they could do and omg they went above and beyond! I told them about my dilemma because they toy is a great thing you don't have to worry about them bitting the whip because it's all natural and non toxic! So they sent me 3 small kitten whips so my baby would be less intimidating for her. This is the kind of customer service I love on Etsy big box stores would never listen to my concerns and come up with this solution! I'm so happy with customer service, the resolution, and the friendliness of the shop. Would recommend for all cats and I hope this helps a shelter cat who could be scared of large items! ❤️❤️❤️"
Jan 09, 2021 – "My cat is crazy for this toy. Really recommended."
Jan 09, 2021 – "My 13-year old Tuxedo was chasing both the leather & cotton whips as soon as I took them out of the tube. So did my Tortoiseshell. Shipping tube was sturdy, insuring the whips would arrive in mint condition. The whips are well made. The cotton & leather whips are well secured to the long handle. I might just get another one."
Jan 07, 2021 – "We received it a few days ago. (Sent the day we ordered it!) Our cat is in love with this and responds even when the usual feather wand does not interest her. She "asks" to play with it! I am ordering more for friends. Simple, well made, and a big hit!"
Jan 07, 2021 – "My cats LOVE this toy. Even my senior cat was interested. Just make sure not to look away while playing because they will try to chew pieces off."
Jan 07, 2021 – "Bought this for my sister's cats as well as my own. Cats went crazy for it. Great buy!"
Jan 04, 2021 – "Best cat toy ever! We have two of our own, and have sent Kitty Whips to three other good friends, who LOVE them."
Jan 02, 2021 – "All three of my cats LOVE the kitty whip!!!! They are all very particular, as cats usually are, but they go nuts for the kitty whip!! Thank you for making the perfect toy!"
Jan 02, 2021 – "Great quality toy. I have three Siamese cats who are extremely rough on toys (especially wand toys). This toy is tough as nails! They love it."
Dec 31, 2020 – "Best. Cat. Toy. Ever…..buy meow! :)"
Dec 30, 2020 – "I'm a fan of the basics, done well, and that's exactly what the Kitty Whip is. Nothing fancy, just a simple, well-made, sturdy cat toy with a cord of the perfect length. Our cats love it."
Dec 29, 2020 – "My cats love this! So well made and shipped fast. Thanks!"
Dec 25, 2020 – "I got a kitty whip for my 16 1/2 y/o kitty and one for my 3 y/o "niece". They both love them! I play with my older guy on the bed so he can jump and pounce on toys and his joints don't hurt him. He was so happy with his Christmas present."
Dec 24, 2020 – "My cat really enjoys this!!"
Dec 22, 2020 – "All three of my cats love this. It's rare that they like the same thing but they were all chasing it around and trying to catch it. Great seller and I'd highly recommend the KittyWhip!"
Dec 21, 2020 – ***** (5 stars)
Dec 21, 2020 – "This is my second order. Luved my first one so much, purchased this second as a gift for my friends new rescues due this week with my gift just in time for Christmas!"
Dec 19, 2020 – "My cats love it! Even my senior kitty is up and chasing it around the house! I love that it's made of natural materials and in the U.S.! Highly recommend!"
Dec 17, 2020 – "OK so I waited a week to review this, to make sure my kitten was a fan or not.
Holy crikey he loves his leather whip toy a lot! He chases it every single day. Just be careful when moving it around though, because this is a legit thin strap of leather that could, as Devo would say, whip it and whip it good, and could hurt kitty if you're not careful.
Yet in case of a home invasion I'm certain I could give the intruder one hell of a Simon Belmont experience they would not soon forget.
That said though, my kitten absolutely loves it to pieces, the construction is excellent, and the wood-burned logo on the stick is really cool!"
Dec 16, 2020 – "My Maine Coon Kitten's love their whip. It's sturdy, durable and ready for play with miniature lions 🙂👍"
Dec 15, 2020 – "Mercedes started crying when I took the kitty whip away from her after we were playing. I am going to use it for her harness training she loves it."
Dec 15, 2020 – "Christmas present"
Dec 10, 2020 – ***** (5 stars)
Dec 09, 2020 – "This is going to become a favourite I think! Cute and sturdy. Super fast shipping."
Dec 09, 2020 – "Have to say that my cat is a lazy player. He lays on his back and swats at his wand toys. Mostly seems bored no matter how many and different types I've purchased. Never jumps or chases. Until KittyWhip. Amazing… from the time I unpacked it, he's been chasing, jumping and hunting like I've never seen. Well made and has a really good feel in your hand. Going to order one for larger hunters shortly. Thank you."
Dec 09, 2020 – ***** (5 stars)
Dec 07, 2020 – "Our cats love this – just be careful, it feels like you could snap them by accident if you whip it around too quickly. I wouldn't let my nephew play with this with the kitties. Otherwise they (and we) are huge fans!"
Dec 03, 2020 – "Got this today and my string-chasing, stick-loving, metal-biting kitten couldn't be more pleased. It has all his favorite things."
Dec 02, 2020 – "Got the Kitty whip quickly. Trilly and Ziggy are having loads of fun chasing the strap."
Dec 02, 2020 – "Fantastic! My kitties' favorite toy!"
Dec 02, 2020 – "My cats just love these! My large cat went for the leather and my small cat went for the rope. To each his own. I just love using kittywhips to play with my cats. It's very entertaining for all of us!!!!! It arrived fast and in cery secure shipping tube."
Dec 01, 2020 – "My cat loves this! Every morning she sits by the closet where it is stored and looks at me expectantly. She chases the leather tail, leaps in the air, pounces, and captures it. When she chews on it the leather, I don't have to worry about what she will swallow. We're going to get a lot of mileage out of this well-made toy."
Dec 01, 2020 – "My elderly, ailing kitty goes wild for this toy. Thanks for giving her some fun."
Dec 01, 2020 – "A favorite for my cat's playtime, well made to last. Thank you!"
Nov 30, 2020 – "Instant hit with both my kitten and senior cat. Seems made to last."
Nov 30, 2020 – "I've bought three of these Kitty Whips for my cats, and today I'm buying two more as gifts. Best cat toy . . . EVER."
Nov 30, 2020 – "Very well made item. I received it quickly. Both my cats enjoy playing with it, even the lazy one who hates any kind of exercise. It would make a great gift for any kitty!"
Nov 30, 2020 – "My cat loves it, fast shipper."
Nov 30, 2020 – "Oh my kitties love this toy! It's a nice high quality, rugged toy we play with every night now, The maker and seller shipped ASAP! Couldn't be happier!"
Nov 29, 2020 – "My cats fell in love with these KittyWhips – both the leather and rope. They will play for hours – something they haven't done with glee in quite a long time. They are beautifully made – a high end craft! They arrived promptly in a practical tube. The whips seem to sell out quickly, so if you linger on making a decision, you and your cat will have to wait!"
Nov 29, 2020 – "My two kittywhips arrived yesterday and my cats just love them! The leather one , my big boy Danny went for while the rope one my much smaller cat Cali went for. Hope to get pics for you, with help, next Saturday Samuel. Thanks so much!!!"
Nov 27, 2020 – "I love this toy and so do my cats. It looks nice around the house and both my new kitten and 5-year-old cat go nuts- and the cat is very picky with toys. The leather softens so nicely with use and my cats love to chew on it almost as much as the love to run around chasing it."
Nov 26, 2020 – "My two boys, Ren and Charley, absolutely love the Kitty Whip. They get so excited when we are playing with it and they don't want to stop. This is honestly the best interactive cat toy they have ever played with so they rated it with 5 stars. It's very well made too so I am sure we'll have many years of playtime with it."
Nov 26, 2020 – "My cats love this! So happy with it."
Nov 26, 2020 – "Both of my kitties immediately loved this! Such fun!"
Nov 26, 2020 – "Kitties went wild!"
Nov 24, 2020 – "Just took it out of the package and my 19 year old Bella is going crazy attacking it! It makes me so happy to see her excited and having fun again. The whip is very well made. Thanks."
Nov 23, 2020 – "Well made, shipped fast, and our cats love it!"
Nov 23, 2020 – "The KittyWhip is a fantastic product. It arrived today, and both of my cats couldn't get enough play time. And one of my cats won't even play with anything else. I highly recommend these beautifully made products. In fact, I ordered two more today! (We have a big house!) ;-)"
Nov 18, 2020 – ***** (5 stars)
Nov 14, 2020 – "Our cat loved the first one that we bought so much that we had to try another and yet again, an immediate success. These are so well made and nothing like you can find in pet stores. Just get one already!"
Nov 13, 2020 – "I do some DIY with this sturdy wand and put two bells on it. I hold this wand and running in my house and he love to chase it until he get tired. This wonderful set help him to get more exercise to have a nice body shape. Love it. If anything goes wrong with this one in the future, I gonna re-purchase it for sure."
Nov 13, 2020 – "My eight year old kitty would never respond to or play with any kind of wand toy until I got her this leather KittyWhip. She loves it and will lead me to it to play with her. It's very well made and was delivered sooner than I expected. I love that it's made in the U.S."
Nov 9, 2020 – "My 4 cats LOVE this whip! It's well made and the only toy besides ones on wires that they didn't chew through in less than 15 minutes. I can't say enough about the customer service. Highly recommend."
Nov 3, 2020 – "Well crafted and a great toy for our new kitten!"
Oct 26, 2020 – "My cats love it! I was questioning myself as to why I ordered and paid for a "string" for my cats. But this is very well made, high quality and my cats immediately wanted to start playing. It did take a while to receive, but that was more about the USPS than the seller, he did follow up and assure me that I would receive my order, even if he had to re-ship it. I was very impressed by the customer service. Great purchase and I would highly recommend!"
Oct 26, 2020 – "As simple as this looks, it is deceiving. I have used many wand products without much long-term effect, but this one somehow sparks my 15 year old cat's interest. I think the cotton cord and length makes the swivel or whip action enticing and if it helps my cat get his exercise, I have no complaints. I chose the cotton cord because all of my cats loved shoe strings."
Oct 25, 2020 – "They LOVE it. My cats are going wild for this. It is so well made. Thank you for such a high quality item my cats will have for a long time. My 7 year old cat is acting like a big kitten."
Oct 24, 2020 – "It's a huge hit!!! My cats love their new toy!! I purchased the leather whip."
Oct 23, 2020 – "This is the best, most durable, well made, fun cat toy ever!! Bought one, cats love it, even our ancient 22 year old cat pounces! So now I just purchased 2 more as Christmas gifts for friends. Indoor kitties need exercise and fun and this toy delivers!! Thank you so much! 🙂"
Oct 22, 2020 – "My cats and kittens love it!"
Oct 21, 2020 – "Our kitten played with this toy last night so hard and so long she was worn out! Even our staid older cat wanted to play with it too. I like that the leather strip is sturdy and doesn't fray, and that it's all natural materials."
Oct 17, 2020 – "My cats love it. Very high quality toy. I don't see them breaking this anytime soon. This feels like a much better investment than the cheap plastic stick with feathers usually sold at pet stores. 10/10 would buy again. Thank you!"
Oct 17, 2020 – "My cat LOVES this toy. It is the perfect weight for her to chase, and tough enough that she can't bite through it."
Oct 14, 2020 – "LOVE this cat toy!!! And so does our Kitty!! High quality craftsmanship, no fear the rawhide strip will detach or the handle will break like on similar cat toys. No worry a feather will get ingested or a string unravel and become dangerous to our pet's health. We will be ordering more for ourselves and as Christmas gifts for others! Thank you so much for a wonderfully made, safe, fun cat toy!! 🙂"
Oct 13, 2020 – "This just arrived 5 mins ago and all three of my cats are going crazy… they love it!"
Oct 13, 2020 – "Well, it was love at first sight for my kitty. She is totally addicted! Every cat and catmom should have one! Just perfect and amazing craftsmanship! Thank you!"
Oct 12, 2020 – "My cat LOVES this! She plays so hard and we've struggled finding favorites, but this is one!"
Oct 10, 2020 – "My cat loved it right away! Excellent craftsmanship. Will definitely be recommending this shop to friends with cats!"
Oct 3, 2020 – "Our cats LOVE this toy! Even our oldest feline (who moves for hardly anything!) will chase the leather string as hard as she can. I can't recommend this product enough! An awesome purchase!"
Oct 2, 2020 – "My cat loves this !"
Sep 24, 2020 – "Incredible sturdy toy for my crazy cat!"
Sep 17, 2020 – "Glitch has a new favorite toy! Thanks KittyWhip :D"
Sep 15, 2020 – "My cat has become so annoying about playing with this toy. She is obsessed. I feel like she can't even sleep anymore because all she wants is to play with this piece of string 😂"
Sep 11, 2020 – "This is the favorite toy of both of my cats. They've always liked the string with nothing attached to the end of it. I used to buy the toys with the string and feathers, and cut off the feathers because they were more likely to play with it. Now I don't have to. This is a very sturdy toy, still in good shape despite kitty destruction, and looks like it will last for quite a while. Highly recommended."
Sep 11, 2020 – "Had reservations only because my cat has is really picky with things and it literally took just one second for her to absolutely LOVE this. Don't hesitate. Just get one."
Aug 31, 2020 – "Luna loves the kitty whip."
Aug 31, 2020 – ***** (5 stars)
Aug 27, 2020 – "My cat can't get enough of this toy. She wants to play with it all day, every day :)"
Aug 27, 2020 – "My cat is OBSESSED with this!"
Aug 25, 2020 – "All four of our cats love the Kitty Whip! It is excellent quality, and such a fun toy for all of our cats."
Aug 24, 2020 – "Really great craftsmanship! Sturdy, elegant, purrrfect! Quentin LOVES it!"
Aug 23, 2020 – "Thanks for making an eco friendly cat toy that my cats say is the best toy ever and they don't want to share!"
Aug 19, 2020 – "My cats love it, I wish I had purchased two!"
Aug 19, 2020 – ***** (5 stars)
Aug 18, 2020 – "This has quickly become my cat's favorite toy. It's really well made and easy to flick around. Great product. Thanks!!"
Aug 15, 2020 – "My kitten is very hard on her toys and can chew them up within a day. She went crazy for this kitty whip as soon as she saw it! Such great quality — I can tell this is going to last a long time."
Aug 15, 2020 – "Very well made and my cats love it!"
Aug 15, 2020 – "Got this for my new kitten. She absolutely loves it. Very well made and alot sturdier than the cheapo ones you can buy at the store. Would definitely buy again."
Aug 05, 2020 – "My cat loves his new toy and would play with it all day if I let him."
Aug 04, 2020 – "My newest kitten is very particular with toys. He loves string but doesn't care for anything with extra stuff attached. This seemed like a good option and he loves it. It is easy to use to flick and get their attention to keep him active. Very durable for both of my cats."
Aug 03, 2020 – ***** (5 stars)
Jul 30, 2020 – "Sturdy and delightful. Got not only this kitten but the lazy 15 year old cat up and jumping around like nothing else!"
Jul 25, 2020 – "Big hit with my cats!"
Jul 20, 2020 – "From the second I took this out of the package my cats have been obsessed with this thing so definite no brainer that this gets a 5 star rating."
Jul 18, 2020 – "It's great, our kitten loves it!"
Jul 15, 2020 – "This is my second order from this shop! These cat toys are made to last and so much fun for my kitty. Fast shipping and nicely packaged too. Thanks again!"
Jul 07, 2020 – "This is very well made and the cat enjoyed playing with it as soon as I took it out of the box."
Jul 07, 2020 – "My cats love playing with this toy."
Jul 03, 2020 – "This is no ordinary cat toy. It is literally the best cat toy I have ever had and and I've had a lot of cat toys. I have three cats, including including two-year-old ginger boys and they're destructive monsters. They go through toys like you wouldn't believe. One is absolutely obsessed with strings, the other could not care less, and they are fighting over this toy. All of my cats want to play with it and when they're not playing with it they want to lie on top of it just so everybody knows that it's theirs. It's also holding up beautifully — it's so sturdy and so well put together with a long handle and a really nice piece of leather that is strongly attached through a spring to the handle. 100% recommend. You will not regret it."
Jun 27, 2020 – "Our cat loves it! Started playing with it instantly as he loves this type of toy. Haven't had long at all but this seems to be of much higher quality than the ones you can get at the pet store."
Jun 23, 2020 – ***** (5 stars)
Jun 22, 2020 – "Get these instead of the junk from big box stores."
Jun 17, 2020 – "It's incredibly well-made and feels sturdy. The package was delayed due to USPS losing it, but the seller offered was communicative and offered to send a new one. My cat loves it so far."
Jun 9, 2020 – "Our cat (who is very particular about toys) loves it! This is our second one and the new leather design is very sturdy. hurray and thank you."
May 28, 2020 – ***** (5 stars)
May 26, 2020 – ***** (5 stars)
May 12, 2020 – "This was a hit straight out of the box. Entertaining for the both of us. He loves the leather smell too."
May 9, 2020 – "My cats love these teasers and chewing on the leather. The are very sturdy and well made. Thank you for the awesome teasers."
Apr 29, 2020 – "The fluffmonster brigade loves this thing!"
Apr 24, 2020 – ***** (5 stars)
Apr 10, 2020 – "Really nicely made and cat thinks it's super! Fast shipping too! Happy with purchase and cat is too!"
Apr 06, 2020 – "Most fun toy ever. Simple and very well made. Support your small business and buy!"
Apr 05, 2020 – "My 4 cats love this whip. I received my KittyWhip within 5 days of ordering."
Mar 29, 2020 – "These toys are completely addicting to ALL of my cats. If I give them a choice between one of these and any other toy, the Kitty Whip wins every time!"
Mar 01, 2020 – "My friends' kitties love these! The wore their last one out until they couldn't play with it anymore. We can't say how much we love these. The cats will make their humans tired with this toy! This is a sure fire favorite toy of all our combined kitties. Really these are great toys. They have great construction and have stood up to 5 cats and their teeth and claws. We will totally be purchasing more!"
Mar 01, 2020 – "These are great! My cats will tire their human out playing with them with this toy! This is a favorite toy of all my kitties. My friends' kitties also love this toy they have worn theirs out from playing! Really great toy and super construction."
Feb 08, 2020 – "My cat LOVES this toy."
Feb 02, 2020 – "My new cat has sight issues and he doesn't follow the toy on the end of these very well, but this one he plays with well! He loves the string. Simple design and very natural."
Jan 25, 2020 – ***** (5 stars)
Jan 19, 2020 – "All four of my cats love this toy. Perfect for cats who like to leap and for those that like to chase. As always, it's the simplest toys like a stick and a rope that make the best presents."
Jan 16, 2020 – "my four month old kitten loves it. "asks" to play with it all the time. my arm is sore. help me"
Jan 13, 2020 – "This is the ideal toy for my cats because they always prefer the string, rather than the string with a toy attached to the end of it. It looks sturdy and well-made, and like it will last longer than the usual store-bought toy."
Jan 9, 2020 – ***** (5 stars)
Jan 2, 2020 – "Wonderful cat toy! Bought one for myself; one for a friend for Christmas. My cats love this toy!"
Jan 1, 2020 – "My cats are having so much fun chasing and leaping after the end of The Kitty Whip. The product is well made and I appreciate the natural materials that it is constructed of. Shipping was punctual."
Dec 30, 2019 – "My cat loves her kitty whip. Begs me to come play with her at night. Play with cats before bed and they will not wake you up."
Dec 27, 2019 – ***** (5 stars)
Dec 25, 2019 – "Very high quality product. Comes with three different sized rods with different materials. Big hit with my cats!!"
Dec 14, 2019 – "This item is perfect! I just shouldn't have opened it and played with the cats before Christmas as they lost their shit when I put it back in the tube and wrapped it up for Christmas Day. Needless to say, I think they like it..
The quality is great too and I love that it's all natural!!"
Dec 5, 2019 – "This will make a great Christmas gift to a friend with 3 cats. ( my 7 cats love their kitty whip toy) so I know my friend's cats will love theirs!"
Nov 7, 2019 – "Great customer service – first toy was defective and they immediately sent me a replacement that has held up much better. My cats love this toy. Thanks so much."
Oct 20, 2019 – "Love this toy! I have bought it for a couple of my closest cat friends! Here is Batman enjoying his playtime."
Sep 6, 2019 – "My cats loved this toy. It really gets them moving."
Aug 25, 2019 – "Met you guys at Catcon in July and ordered one. We were so excited when it arrived! The cats love it (and I have four) it has proved extremely durable even with the chewing. It is well-made and I have no worries of it coming apart a like some of the toys you get at the pet bulk stores. I shared this online with my cat breed group and my cat sitting page I have a few people who said they going to order."
Aug 19, 2019 – "My cats are so happy with the Kitty Whip toy! It even entices the lazy one to play! I love the natural materials and superior workmanship. I'm so glad I learned about this while attending the Pasadena Cat Con."
Aug 17, 2019 – "This is a great kitty toy! It arrived quickly and it was packaged great. My cats love to play with it. It has quickly become a favorite with all of them. It is so well made that I am sure it will be a favorite for years to come."
Aug 8, 2019 – "A favorite toy of my seven cats! This is why I bought a second kitty whip! They simply love their kitty whips! Highly recommend to all!"
Jul 30, 2019 – "My kitties love this! Seems very sturdy, should withstand 3 cats attacking it! Shipped on time, I appreciated the Free Shipping for those of us who saw the item @ CatCon in Pasadena."
Jul 28, 2019 – "This is a fantastic cat toy. I bought one at CatCon and my three cats loved it so I bought a second one for upstairs and another for a friend. I highly recommend this well-made cat teaser – and so do my cats!"
Jul 26, 2019 – "Mary loves it already. Thank you so much!"
Jul 22, 2019 – "Well made toy. Simple and the cats love it. I love that it shipped in a tube. Great place to store it after, otherwise the cat keeps dragging it out of the closet. Thank you!"
Jul 3, 2019 – "Really sturdy and well-crafted kitty toy. My cats love this and go crazy when we play with it! Thanks!"
May 10, 2019 – "My picky cat loves this. It's very well-crafted and strong enough to withstand kitty attacks for a long time. Thank you!"
Mar 22, 2019 – "A beautiful product and my cat was excited about it right out of the box – and she's fussy! Ships in a nice, protective tube and arrived quickly. Thank you!"
Mar 6, 2019 – "Kitten-tested and approved! He loves his kitty whip!! He's only been this excited about toys with feathers that he can usually wreck in an afternoon. The kitty whip doesn't need any bells or whistles. It's great quality and 100 times cuter than any of the teaser wands you can find in pet stores. Incredible customer service as well — I can't recommend enough!"
Dec 8, 2018 – "My cat likes this toy. Fun to chase. Doesnt need anything on the end to fall off or get ruined. Good toy."
Dec 5, 2018 – "I got this for my kitty and he loves it. The thin twine or rope doesn't get caught in his nails, and tires him out in just a few minutes of racing around. Our older cat likes it too. He doesn't chase it but likes to grab it between his paws and play that way. Great, well-made toy."

Purchase the KittyWhip®